Connecting parking stations
A leading parking pay station manufacturer was looking for an effective way to manage the application platform that powers their pay stations.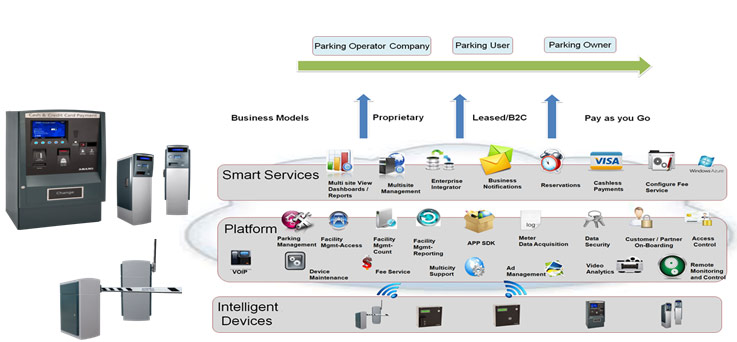 Description
Their legacy solution prevented international expansion as it was too rigid, and even restricted growth of small operators. They wanted something that is more versatile, convenient, and scalable.
As a next step, RapidIT created a Smart Service Ecosystem to power the company's pay stations. It leveraged log data generated from the pay stations, storing it in a flash drive on the device, and making it immediately available in the cloud. These steps help modernize their application platform, and the results showed.
Solution
Seeing that their platform was completely on-premise, RapidIT suggested they move to the cloud on priority. To enable this, RapidIT helped identify the ideal public cloud platform suitable for their use case.
Results
This new solution was deployed in true 'Rapid' style, being released 40% faster than normal deployments. The new system gave the parking service provider the ability to diagnose devices in the cloud based on the logs. Whenever issues arose, they could remotely access the device to update its firmware, or implement bug fixes. The system was more highly available, performed faster than ever before, and all this showed in the revenue – This project achieved a 30% increase in revenue for the client organization, and in happier customers